New Mexico Criminal Defense Lawyers Association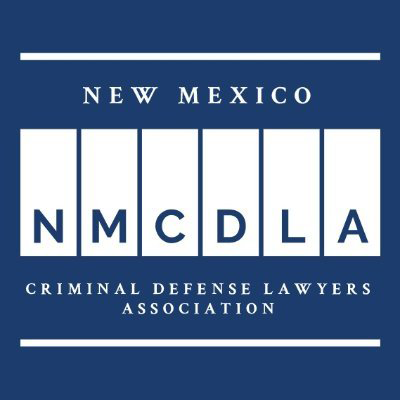 Logo of the New Mexico Criminal Defense Lawyers Association
The New Mexico Criminal Defense Lawyers Association (NMCDLA) is a voluntary professional association with more than 500 members. Member in NMCDLA include criminal defense attorneys in private practice and at the public defenders office, law school students. paralegals and legal assistants and other criminal defense team members.
As an affiliate of the National Association of Criminal Defense Lawyers, NMCDLA provides a voice to protect the ability of New Mexico criminal defense attorneys to properly represent their clients.
---

Benefits of Membership in the NMCDLA
The benefits of joining the NMCDLA include:
Listing on the NMCDLA website designed with a "Find a Lawyer" membership directory that is open to the public;
Having a voice in the New Mexico legislature to advocate for protecting due process and the rights of the accused;
Support from NMCDLA when a member comes under attack for performing their duties to zealously represent their client;
Ability to attend continuing legal education (CLE) classes and seminars for a reduced cost;
Opportunity to assume leadership positions on the executive board or on various committees;
Receiving the NMCDLA quarterly newsletter called "For the Defense" with articles on criminal defense topics; and
Access to the internet listserve network to share ideas and strategies with some of the best criminal defense attorneys in the state.
---
Contact Information for NMCDLA
New Mexico Criminal Defense Lawyers Association
P.O. Box 8324
Santa Fe, NM 87504
Phone: (505) 992-0050
Fax: (505) 986-8774
---