Minnesota Association for Justice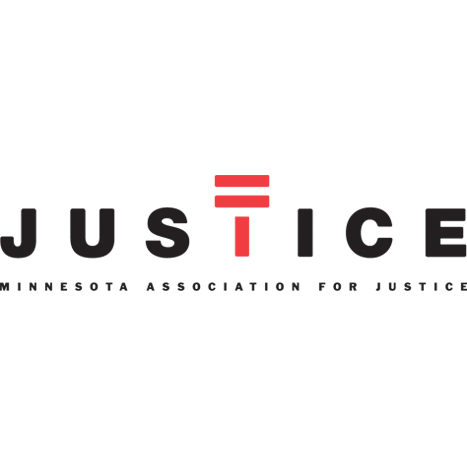 Logo of the Minnesota Association for Justice
Headquartered in Minneapolis, MAJ helps Minnesota personal injury attorneys and other lawyers improve their practice through quality continuing legal education (CLE) seminars, networking opportunities, and annual meetings. The MAJ also provides a voice in the state legislature through its political action committee.
MAJ also operates MN Trial Political Action Committee (PAC). The PAC supports candidates in Minnesota's legislature and constitutional office who protect consumers' legal rights through the executive and legislative process.
---
Benefits of Membership in MAJ

Attorneys who join the Minnesota Association for Justice must certify that he or she does not primarily represent the defense of personal injury or employment litigation. Benefits of joining the MAJ include:
A listing on the "Find a Lawyer" directory on the MAJ website;
A voice in the legislative process through involvement in the organization political action committee called Trial PAC;
Access to a member-only on-line information bank that includes expert deposition, forms, and appellate briefs;
Access to different MAJ List-Servers;
Case evaluation clinics with a three-panel group to review your case and offer advice;
Access to mock trials and focus groups;
A copy of the Minnesota Trial Lawyer magazine published each quarter, as well as case reports, newsletters, and updates; and
Access to practitioner's guides.
Members also have networking opportunities to meet with other prominent trial lawyers at the annual conference held each year in Alexandria and the mid-winter meeting held each year in Duluth.
---
MAJ Publications
The Minnesota Association for Justice publishes a quarterly magazine, the Minnesota Trial Lawyer. MAJ also publishes the Minnesota Case Reports, Newsletter and Updates which are free for members of the organization.
---
MAJ Committees
Members of the Minnesota Association for Justice have many opportunities to take on leadership roles within the organization, particularly by joining various committees including:
New Lawyers
Women for Justice
Convention Planning
Legislative
Membership
Amicus
Education
Publications
Legal Technology and Litigation Support
Paralegal
Alternative Dispute Resolution
No-Fault
Workers' Compensation
Family Law
Elder Law
Employment Law
Fire Loss Litigation
---
Contact Information
Minnesota Association for Justice
706 Second Avenue South Suite 140
Minneapolis, MN 55402
Phone: (612) 375-1707
Fax: (612) 334-3142
---