Association of Criminal Defense Lawyers of New Jersey (ACDL NJ)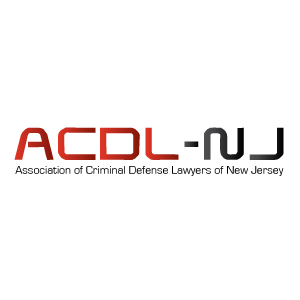 Logo of the Association of Criminal Defense Lawyers of New Jersey
The Association of Criminal Defense Lawyers of New Jersey (ACDL-NJ) was established in 1985. Since then, it has grown to more than 400 members. It is an affiliate of the National Association of Criminal Defense Lawyers (NACDL).

The organization provides a unified voice for members of the criminal defense bar in New Jersey. Additionally, through support, CLE seminars, and networking opportunities it helps criminal defense attorneys improve their practice.
ACDL-NJ was established "to respond to the continuing problems confronting criminal defense lawyers when they honestly, ethically, but zealously represent their clients; to protect and insure compliance with those individual rights guaranteed by the New Jersey and United States Constitutions; and to encourage cooperation among criminal defense lawyers engaged in the furtherance of those objectives."
Membership is available to criminal defense lawyers in New Jersey.
---
Benefits of Membership to ACDL-NJ
The benefits of joining ACDL-NJ include:
Possible referrals from the public or other attorneys through the ACDL-NJ directory;
Discussion forum to connect the entire membership;
Access to online practice resources for New Jersey criminal defense lawyers including the ACDL-NJ Toolkit;
Protection through the Lawyers' Assistance program;
Ability to request amicus representation;
A voice in the New Jersey legislature on important issues for criminal defense attorneys;
The opportunity to attend CLE seminars and events at a reduced charge; and
Access members-only areas of the ACDL-NJ website.
---
ACDL-NJ Committees
Members of ACDL-NJ have the opportunity to serve on various committees including:
Education and Seminars Committee
Membership Committee
Amicus Committee
Lawyer's Assistance Committee
Legislative Committee
ACDL-NJ Bylaws Committee
Municipal Court Committee
Public Relations Committee
Website Committee
---
CLE Seminars Sponsored by ACDL-NJ
Every January, ACDL-NJ co-sponsors the "Criminal Justice Act Training Panel Seminar" with the New Jersey Institute of Continuing Legal Education. ACDL-NJ also sponsors the "Super Saturday" seminar, devoted entirely to criminal defense issues.

This article was last updated on Thursday, June 4, 2015.
---
Life-Members of ACDL-NJ
Many members of ACDL-NJ have provided additional financial support to ACDL-NJ in order to become a Life-Member of ACDL-NJ. Life membership shows the attorneys dedication and loyalty to the organization and its mission of improving the criminal justice system throughout the State of New Jersey.
---
Past Presidents of ACDL-NJ
---
Contact Information for ACDL-NJ
Association of Criminal Defense Lawyers of New Jersey
P.O. Box 180
West Allenhurst, NJ 07711
Telephone: 732-517-1533
Fax: 732-531-0397