Kentucky Legal Organizations
For lawyers in Kentucky joining state level legal associations provide a variety of benefits including networking opportunities, publications on a specialty practice areas of the law, and access to quality CLE seminars.
---
Kentucky Bar Association
www.kybar.org
514 W. Main Street, Frankfort, KY 40601 · 502-564-3795
An arm and agency of the Supreme Court of Kentucky, the Kentucky Bar Association is the mandatory association for the state. The Kentucky Bar Association was unified in 1934 and has over 16,000 members. The purpose of the association includes maintaining discipline of the members, promoting the efficiency and improvement of the judicial system, establishing and maintaining a code of ethics, investigating complaints of unethical conduct, assisting attorneys with ethical advertising, and improving the relationship of the legal system with the public.
---
Kentucky Justice Association
Logo of the Kentucky Justice Association
The Kentucky Justice Association (KJA) was founded in 1954. Today, the organization has grown to nearly 1,400 members and evolved into a strong political voice for individual and consumer rights. Many of the top personal injury attorneys in Kentucky belong to this organization. The KJA is committed to educating consumers about their rights and training trial lawyers through quality continuing legal education (CLE) seminars.
---
Kentucky Association of Criminal Defense Lawyers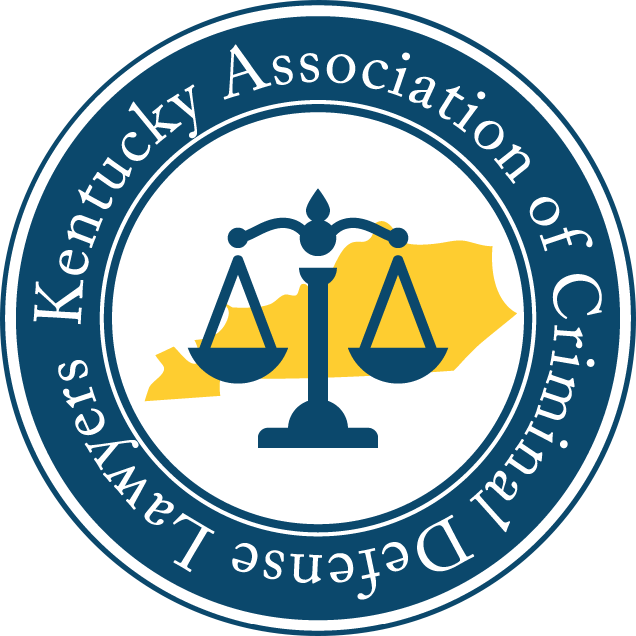 Logo of the Kentucky Association of Criminal Defense Lawyers
The Kentucky Association of Criminal Defense Lawyers (KACDL) was established in 1986 to counteract problems with the drafting of Kentucky's Truth-in-Sentencing law. Since that time, KACDL has continued to provide legislators with a more complete picture of how new laws impact the administration of criminal justice in Kentucky. Today, the organization includes many of the top criminal defense attorneys in Kentucky.
---
Other Legal Organizations in Kentucky for Attorneys
Other legal organizations for attorneys in Kentucky include: