Kentucky Association of Criminal Defense Lawyers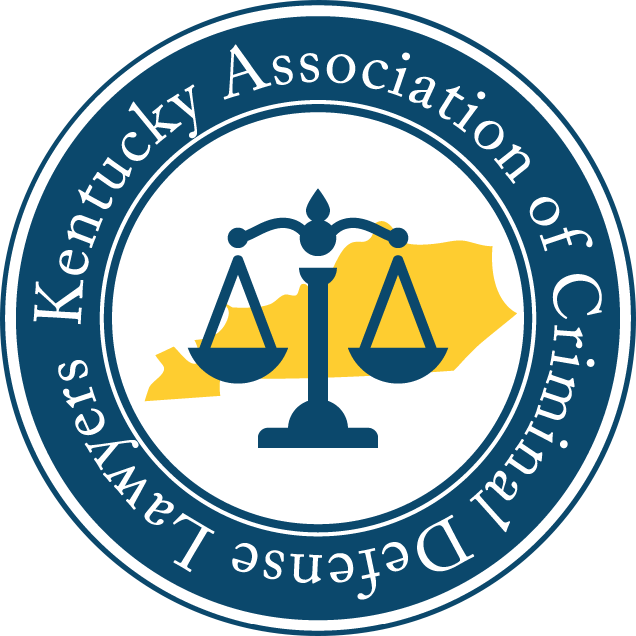 Logo of the Kentucky Association of Criminal Defense Lawyers
Kentucky Association of Criminal Defense Lawyers (KACDL) was established in 1986 to counteract problems with the drafting of Kentucky's Truth-in-Sentencing law. Since that time, KACDL has continued to provide legislators with a more complete picture of how new laws impact the administration of criminal justice in Kentucky.
Over the past 25 years KACDL has expanded its purpose to include networking, advocacy and educational opportunities for Kentucky criminal defense lawyers.
---
Benefits of Membership to KACDL
Benefits of membership in the Kentucky Association of Criminal Defense Lawyers include:
networking with some of the top criminal defense attorneys in Kentucky;
attending annual CLE seminars and courses with reduced rates;
a listing on the KACDL's website designed with a "Find a Lawyer" search feature in the membership directory which can result in quality referrals from other attorneys and members of the public; and
help from the KACDL Strike Force when an attorney faces an unjustified treat of legal action in the course of representing a client.
---
KACDL Committees
Get involved by joining a Kentucky Association of Criminal Defense Lawyers committee. KACDL has formed standing committees for the following purposes:
Legislation Committee;
Rules Committee;
Membership / Nominations & Awards Committee;
Finance Committee;
Education Committee;
Amicus Curiae Committee; and
Strike Force Committee.
KACDL has also formed Ad Hoc Committees for "Life Membership" and "Profile & Publicity Committee."
---
Contact Information for KACDL
Kentucky Association Of Criminal Defense Lawyers
P.O. Box 910369
Lexington, Kentucky 40591-0369
Phone: (502) 229-0998