Oregon Criminal Defense Lawyers Association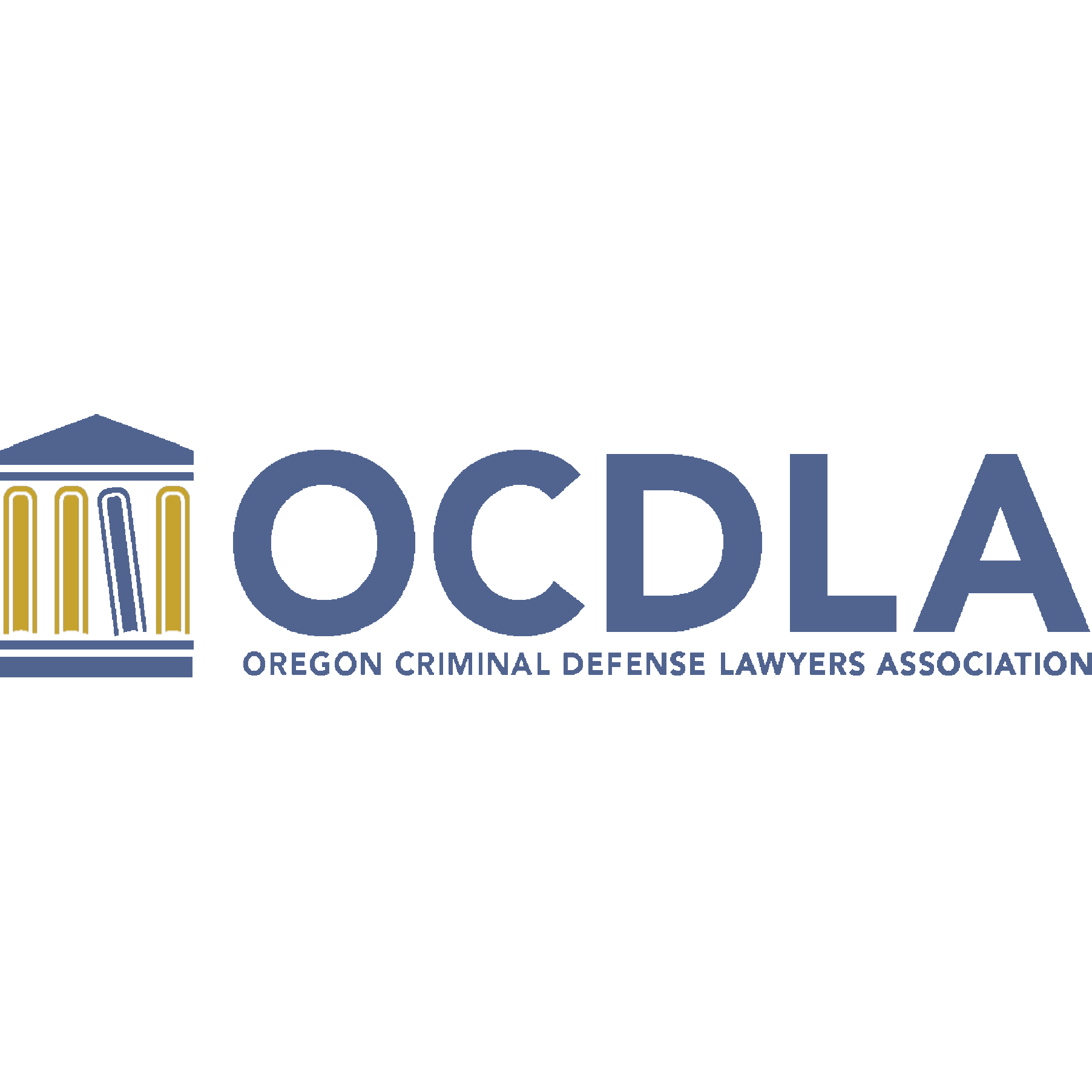 Logo of the Oregon Criminal Defense Lawyers Association
The OCDLA is both a professional organization for Oregon criminal defense lawyers and as an advocacy group, seeking appropriate criminal justice reforms in the Oregon Legislature.
---
Benefits of Membership in OCDLA
The benefits of joining the Oregon Criminal Defense Lawyers Association include:
Networking through social events;
Discounted rates at popular CLE seminars on criminal defense topics;
Access to the OCDLA Library of Defense which is a searchable and hyper-organized database of criminal defense information, trial and deposition transcripts from various expert witnesses, expert witness database, and other information;
Connecting with other criminal defense attorney's in Oregon through the list serve;s
Help through amicus action; and
Advocacy in the Oregon legislature for criminal defense issues.
---
OCDLA Continuing Legal Education (CLE) Seminars
Each year, the Oregon Criminal Defense Lawyers Association sponsors several continuing legal education seminars which are approved for CLE credit from the Oregon State Bar on topics including drunk driving / DUII, evidence, trial preparation, juvenile law, jury selection, search and seizure, the death penalty, and sentencing.
---
Publications from OCDLA
The Oregon Criminal Defense Lawyers Association offers its members discounted rates on books, laminated guides, journals and newsletters. The Oregon Defense Attorney Journal is included for free for all members. The journal covers topic such as jury selection, sentencing, and forensics OCDLA members can also subscribe to Criminal Law Newsletter for $80 per year. The Criminal Defense Newsletter is a bimonthly digest of important appellate court cases and articles.
---
OCDLA Committees
The Oregon Criminal Defense Lawyers Association encourages its members to get involved in the organization by taking a leadership position in various committees including:
Amicus Curiae Committee
Capital Defenders Committee
Defendants' Rights Group Committee
Education Committee
Juvenile Law Committee
Law School Outreach Committee
Legislative Committee
Web Oversight Committee
Women in Criminal Defense Committee
PAC Committee
---
Contact Information
Oregon Criminal Defense Lawyers Association
96 East Broadway, Suite 5
Eugene, OR 97401
Phone: (541) 686-8716
---