Colorado Criminal Defense Bar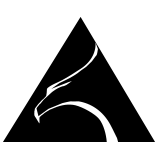 Logo of the Colorado Criminal Defense Bar
The CCDB serves as a professional organization for Colorado criminal defense lawyers. It also works to reform the criminal justice system by giving its members a more unified voice.
---
Benefits of Membership in the Colorado Criminal Defense Bar
The benefits of becoming a member of the Colorado Criminal Defense Bar include:
Receive CCDB's Rap Sheet, a quarterly publication which provides important information on news, case law updates, and legislative actions;
Access to the CCDB Listserv;
Inclusion in the annual CCDB Membership Directory;
Access to CCDB's motion and brief bank;
Use of the CCDB ethics hotline;
Opportunity to join local and regional chapters;
Involvement in specialty divisions such as the Women Defenders' Division or the Young Lawyers Division;
Opportunity to influence policy development on criminal justice issues through lobby activities or amicus committee activities;
Defense training opportunities through CLE courses including the CCDB Roadshows on recent criminal appellate cases and better DUI/DWAI defense;
Access to free case law search resources; and
Access to meeting space at the CCDB's Denver office.
---
CCDB's Rap Sheet
CCDB publishes a quarterly newsletter called "Rap Sheet" which is designed to give practical and useful defense oriented information to members of the Colorado Criminal Defense Bar. Click the animated magazine icon below to launch the latest CCDB Rap Sheet
---
The President's Council of the CCDB
The "President's Council" of the Colorado Criminal Defense Bar includes the former presidents of CCDB and is charged by the current President. The former presidents as listed as follows:
---
The Jonathan Olom Award
Established in 1985, the Jonathan Olom Award is presented annually by the CCDB to an outstanding member of the criminal defense community based on accomplishments of the previous year and throughout his or her career. This Award serves as a memorial to the remarkable Colorado defense attorney, Jon Olom.
1998 - Michael Enwall
1997 - David Wymore
1996 - Bryan Shaha (In Memoriam)
1995 - David Lane
1994 - Irvin Andrews (In Memoriam)
1993 - Roberta Nieslanik
1992 - Terri Brake (In Memoriam)
1991 - Michael Heher
1990 - Mary Allen (In Memoriam)
1988 - Randy Jorgensen
1987 - David Eisner
1986 - Harold "Hal" Haddon
1985 - Forrest "Boogie" Lewis
---
Contact Information
Colorado Criminal Defense Bar
955 Bannock St., Ste. 200
Denver, CO 80204
Office: (303) 758-2454
Fax: (303) 623-0714
---