Tennessee Association for Justice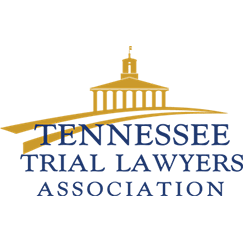 Logo of the Tennessee Association for Justice
TAJ serves as a professional organization for Tennessee personal injury lawyers and other attorneys who represent plaintiffs in courtroom settings. TAJ also advocates for greater access to courts and the right to a trial by jury.

The organization also has a political action committee (PAC), Lawyers Involved for Tennessee, that may make campaign expenditures for and against candidates for elected office.
---
Benefits for Members Joining TAJ
The benefits of membership in the Tennessee Association for Justice (TAJ) include:
Discounts to numerous continuing legal education (CLE) seminars hosted or sponsored by TAJ;
Access to the brief bank and expert witness deposition bank via TrialSmith;
Discounts from third-party vendors on service including insurance;
Networking opportunities at various meetings and conferences held throughout the year at locations throughout the State of Tennessee;
Access to general and specific list servers where members can share information or asks questions of other members;
A voice in state politics through TAJ's political action committee, LIFT PAC; and
Receive a copy of The Tennessee Trial Lawyer, a quarterly magazine published by TAJ. Past issues can be accessed through the members-only section of the website.
Members can also receive information and support in specific practice areas for Civil Rights & Governmental Tort Liability, Medical Malpractice, Worker's Compensation, Consumer Protection & Insurance, Family Law, and Nursing Home Law.
---
TAJ Committees
Members of TAJ can get more involved with the organization by joining various committees that match best with their interests and talents. Committees on TAJ include:
Access to Justice Committee
Amicus Curae Committee
CLE Committee
Legislative Committee
Consumer Affairs Committee
Community Relations Committee
Finance and Budget Committee
Membership Committee
Publications Committee
Ethics Committee
---
Contact Information for TAJ
Tennessee Association For Justice
1903 Division Street
Nashville, TN 37203
Phone: (615) 329-3000
Fax: (615) 329-8131
---