National Police Accountability Project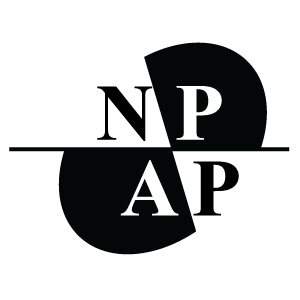 Logo of the National Police Accountability Project
Civil rights lawyers working with the National Police Accountability Project specfically handle issues of police misconduct, including false arrest, police brutality, excessive force and cruel and unusual punishment.
---
NPAP Membership Requirements
Applicants for membership in the NPAP must certify that he or she is a member of the National Lawyers Guild (NLG), a lawyer who is actively engaged in representing plaintiffs in police misconduct litigation, or person involved in community efforts to address police misconduct.

NLG members pay $175 per year while non-members pay $195. Attorneys in the pubic sector or those working for non-profit organizations qualify for discounted rates. Even legal workers and law students can become members for only $25 per year.
Different membership levels are listed as follows:
Benefactor - $ 5,000.00
Sustainer - $ 2,500.00
Sponsor - $ 1,000.00
Supporter - $ 500.00
Friend - $ 250.00
Non-NLG Member - $ 195.00
NLG Member - $ 175.00
Non Profit Attorneys - $ 150.00
Legal Workers/New Attorneys - $ 75.00
Student - $ 25.00
---
Benefits of Membership in the NPAP
Members of NPAP enjoy numerous benefits including:
The opportunity to have a listing on the NPAP website designed with a "Find a Lawyer" membership directory that is searchable and open to the public;
Networking opportunities with some of the best civil rights and police misconduct plaintiffs' attorneys in the country;
Access to NPAP's members-only listserv where attorneys can share information and ask questions;
Discounts off the registration fees for CLE seminars sponsored by NPAP;
Discounts on NPAP Thomson Reuters/West publications;
Invitations to Conference Call Roundtables and Brown Bag Lunches;
E-mail bulletins regarding new cases and legal developments; and
Access to NPAP publications.
Since the COVID-19 crisis becane, the program began offering more virtual seminars and online ways for NPAP attorneys to share their expertise on hot topic issues.
---
Contact Information for the NPAP
National Police Accountability (NPAP)
499 7th Avenue 12N
New York, NY, 10018
Phone: (212) 630-9939
Fax: (212) 659-0695
---
This article was last updated on Monday, June 1, 2020.