National Association of Estate Planners & Councils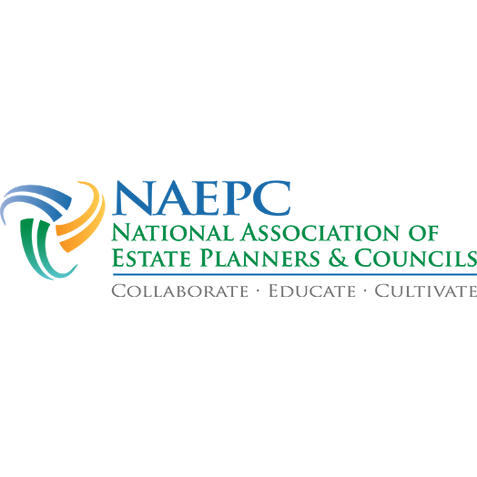 Logo of the National Association of Estate Planners & Councils
The NAEPC encourages members to become accredited through their programs, creating a standard for a knowledgeable estate planning professional. Estate planning professionals, including certified estate and probate lawyers, assist the living with ensuring their estate is properly distributed and their loved ones are taken care of after death.

Estate planning is a complicated legal process, requiring careful attention to detail. The NAEPC, in addition to certifying professionals, also seeks to continually educate them on law and policy.
The National Association of Estate Planners & Councils also serves as a national network for many local councils, which serve as affiliates of the NAEPC. The local councils provide education and networking for estate planning professionals.
---
History of NAEPC

In 1930, the Boston Estate Planning Council was formed as an organization of local estate planners. By the end of the 1930's, there were 10 additional local councils across the country.

The local councils continued to spring up all over the United States, and by the 1960's, many estate planning professionals began to see the need for a national organization, both to connect the many local councils and to promote cities without a council to form their own. In 1962, the NAEPC was founded. It was incorporated in 1963.
---
Certification by NAEPC

Attorneys who are involved in estate planning can become certified by the NAEPC as an Estate Planning Law Specialists. To qualify as an EPLS, an attorney must have:
Spent five or more years as an estate planning attorney, during which at least a third of his or her practice has been dedicated to estate planning.
12 hours or more of continuing legal education in estate planning per year for the last three years.
Professional liability (malpractice) insurance.
Recommendations from at least five colleagues.
Passed a comprehensive exam from the NAEPC.
---
Contact Information for NAEPC
National Association of Estate Planners & Councils
1120 Chester Ave. Suite 470
Cleveland, Ohio 44114
Phone: (866) 226-2224
Fax: (216) 696-2582


---