Illinois Association of Criminal Defense Lawyers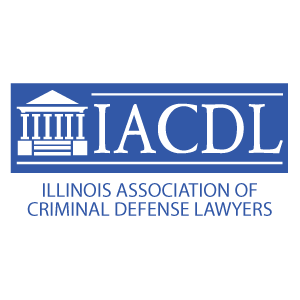 Logo of the Illinois Association of Criminal Defense Lawyers
The Illinois Association of Criminal Defense Lawyers was founded in 1986. IACDL is not-for profit organization dedicated to defending the rights of all persons as guaranteed by the United States Constitution.

Members of IACDL include private criminal defense lawyers and public defenders throughout the State of Illinois.
In addition to be a professional organization for criminal defense attorneys in Illinois, the IADCL seeks to preserve the adversarial system of justice, promote study and research and to educate the public and attorneys.
---
IACDL Committees
IACDL encourages its members to join a committee and get involved. The IACDL committees include:
Social Events
Membership
Nominating
Amicus
Budget
DUI
Legislative
Bylaws
Law Professor
Awards
CLE
---
Past Presidents of IACDL
Edwin A. Burnette
Andrea D. Lyon
D. Peter Wise
Carol A. Brook
---
Contact Information
Illinois Association of Criminal Defense Lawyers (IACDL)
P.O. Box 9130
Mount Prospect, IL 60056
Telephone: (312) 401-8090
Fax: (312) 602-4964
---