Oklahoma Association for Justice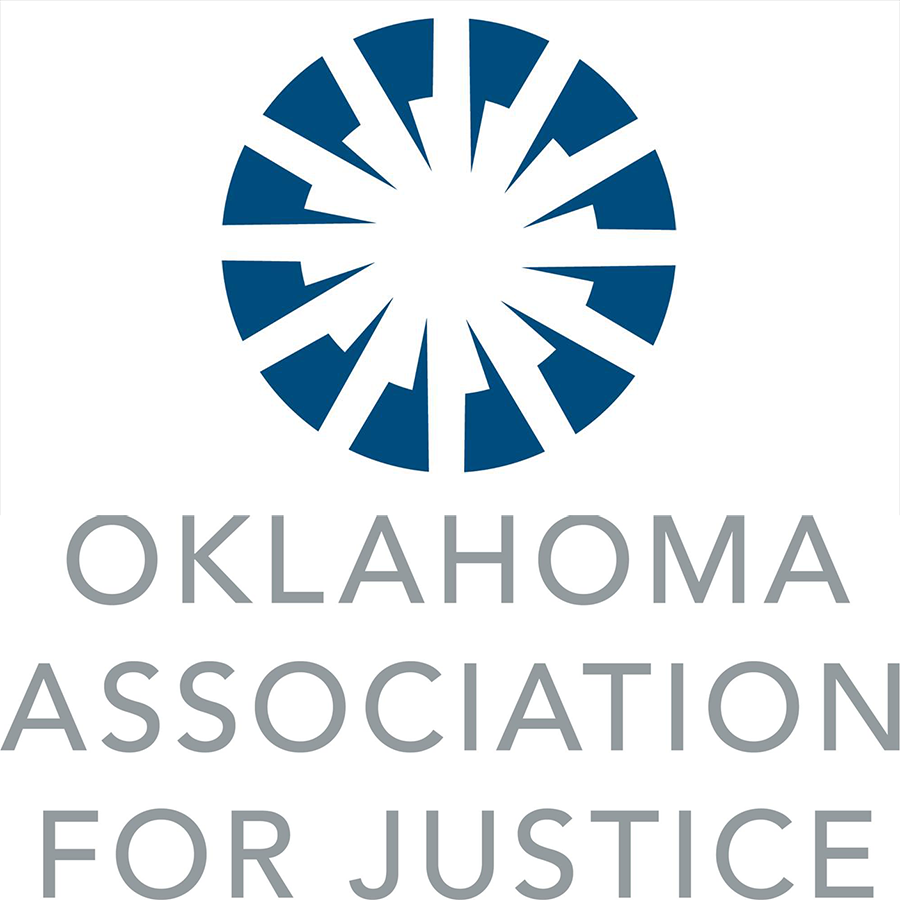 Logo of the Oklahoma Association for Justice
---
---
The OAJ is recognized as a strong force and top contributor in state politics through its political action committee, Citizen for Justice PAC. OAJ's members include Oklahoma personal injury lawyers and attorney who represent plaintiffs in medical malpractice, product liability, and employment law cases.
---
Contact Information:
Oklahoma Association for Justice
323 N.E. 27th Street
Oklahoma City, OK 73105
Call: 405.525.8044
Email: cmartin@okforjustice.org
---
History of OAJ
The OAJ can be traced back to 1943. The organization was originally known as the Negligence and Compensation Attorneys Association (NACLA). The organization evolved into the Oklahoma Trial Lawyers Association (OTLA) was renamed the Oklahoma Association for Justice (OAJ).
---
Types of Membership in the OAJ
The OAJ has created several different types of membership for a regular member and a student member. The dues required for regular members depends on how long the attorney has been in practice and whether the attorney elects for a higher membership level including;
Advocate;
Sustaining;
President's Club; and
Eagles Club.
---
Benefits of Membership
Depending on the attorney's level of membership, the organization offers many benefits of membership including:
Listing in the on-line membership directory;
Access to quarterly publication of The Advocate;
Discounts on continuing legal education (CLE) seminars hosted by OAJ;
Daily EClips;
Access to the Listserver that allows members to share information;
Access to deposition banks, motions banks and brief banks via TrialSmith;
Invitation to the OAJ Awards Banquet; and
A voice in the state legislature through the OAJ's political action committee, Citizens for Justice PAC.
---
OAJ Publications - The Advocate
The OAJ publishes a quarterly magazine called "The Advocate" with articles on Personal Injury, Medical Negligence, Insurance Litigation, Workers' Compensation, Products Safety, Family Law, and Employment Law. Each year, more than 6,000 copies of the publication are distributed.
---
Upcoming OAJ Events
Upcoming events sponsored by OAJ include:
Leadership Meeting OAJ Leadership Retreat from Thu 1/19/2017 - Fri 1/20/2017
AAJ Winter Convention - Austin, Texas from Sat 2/11/2017 1:00 PM - Tue 2/14/2017 1:00 PM CT
2017 Summer Meeting - Nizuc Resort & Spa - from Sun 6/4/2017 - Wed 6/7/2017
2017 Annual Meeting & Awards Gala from Fri 11/10/2017
---
Contact Information for OAJ
Oklahoma Association for Justice
323 N.E. 27th Street
Oklahoma City, OK 73105
Phone: (405) 525-8044
Fax: (405) 528-2431
---
---
This article was last updated on Thursday, September 5, 2019.