Association of Attorney-Mediators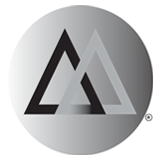 Logo of the Association of Attorney-Mediators
The AAM exists to promote the practice of mediation and alternative dispute resolution. As litigation costs have risen, parties involved have looked to mediation as a better way of resolving legal issues. Additionally, many contracts now include mediation clauses so that disagreements must first be taken to mediation, or only taken to mediation.
The alternative dispute resolution lawyer has a critical role in mediation. The AAM serves as a resource for parties that need a qualified mediator. The organization has stringent membership requirements, so those looking for a mediator can turn to the AAM and know their members have met their standards.
---
History
The Association of Attorney-Mediators was founded in 1989 by late mediator Steve Brutsché in Dallas, Texas. The organization began as an organization mostly for Texas attorneys, specifically in Houston and Dallas, where the mediation practice was flourishing at the time. As the practice of mediation spread, attorneys in different cities and states formed local chapters in other states, such as Florida and Illinois.
---
Membership Requirements
The AAM has stringent membership requirements. Members must be experienced attorneys and mediators to be eligible. Members must:
Have been licensed for eight years for regular membership, or five years for associate membership;
Provide at least three attorney references;
Complete a training program that has been approved by the AAM; and
Be willing to participate in grievance and feedback procedures, and follow AAM ethical standards.
Attorneys with two years' experience may become members if they meet special training requirements, including seven hours of MCLE. To stay members, AAM members must:
Conduct five mediations per year after three years of being a member;
Complete five MCLE hours on alternative dispute resolution per year;
Complete one mediation observation of another AAM member;
Make themselves available for at least two pro bono mediations; and
Comply with all AAM reporting requirements, ethical standards, and grievance and feedback procedures.
---
Benefits of Membership
AAM members are listed in the organization's public database, and are therefore available for any party searching for a mediator. The database also lists practice areas, so that the public can search for a mediator for a specific matter, and know that the person they are hiring meets all of the stringent qualifications of the AAM.
Full members and five-year associate members also become covered by the organization's liability (malpractice) insurance policy.
---
Contact Information
Association of Attorney-Mediators
P.O. Box 741995
Dallas, Texas 75374-1955
Phone: (972) 669-8101
Fax: (972) 669-8180