Alabama Criminal Defense Lawyers Association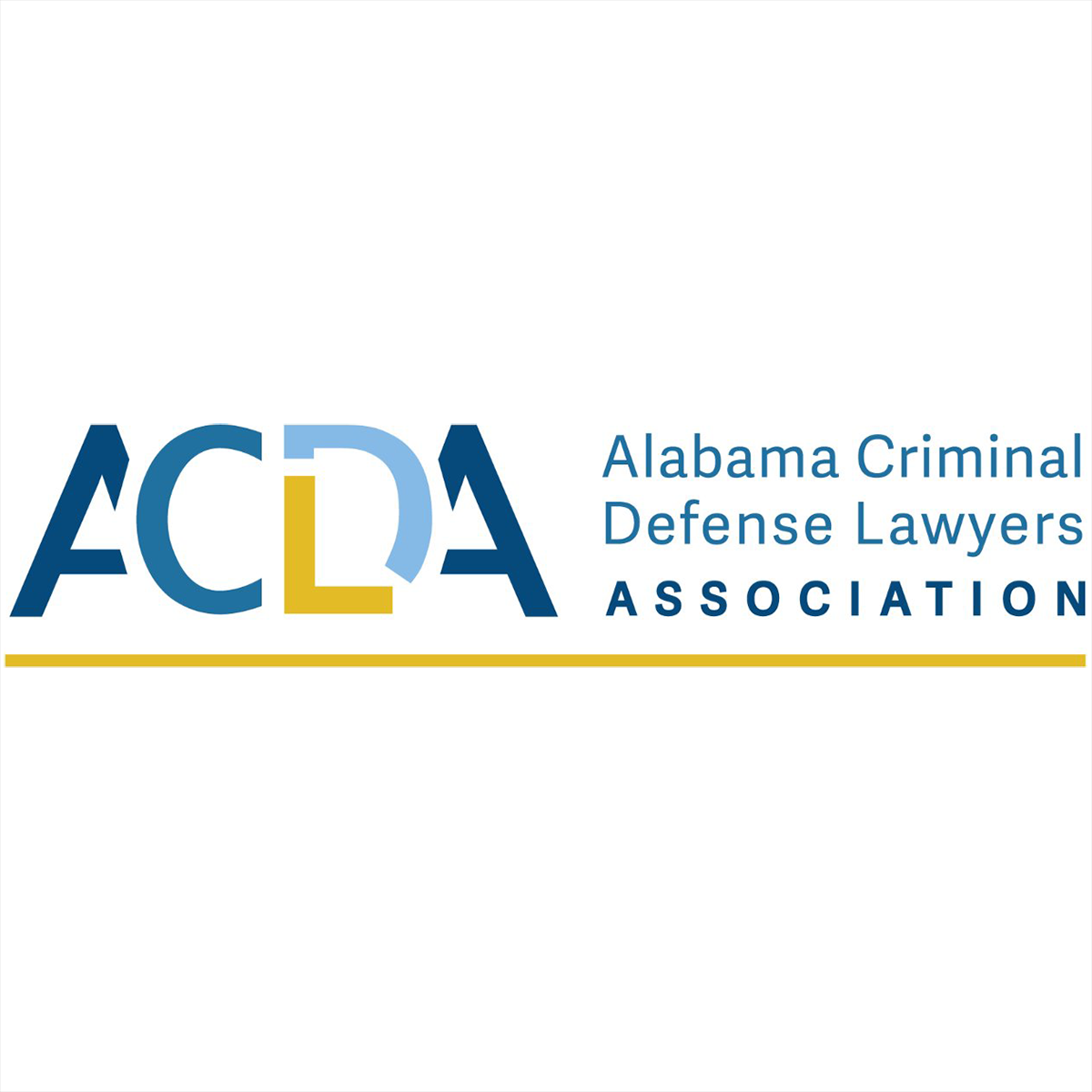 Logo of the Alabama Criminal Defense Lawyers Association
The Alabama Criminal Defense Lawyers Association (ACDLA) was formed in 1981. ACDLA serves as the unified voice of the state's criminal defense community. Its primary mission is to promote excellence in the practice of criminal law and to protect the rights of the accused.

Each year members enjoy the Summer Seminar keynote address, the annual meeting and the awards banquet.

The ACDLA is both a professional organization of criminal defense lawyers in Alabama and an organization that lobbies and supports efforts for a fair criminal justice system.
---
Membership Benefits for the ACDLA

Members in good standing of the Alabama State Bar who are engaged in or interested in criminal defense (except judges or prosecutors) are eligible to join the Alabama Criminal Defense Lawyers Association (ACDLA). The benefits of membership to the Alabama Criminal Defense Lawyer Association (ACDLA) include:
bi-monthly issues of ACDLA's publication called "The Guardian" which highlights recent decisions and criminal defense issues;
discounted prices on educational programs and continuing legal education (CDL) courses;
access to a password-protected listserv; and
access to password protected members-only legal documents library which includes briefs and motions.
---
Life Members of ACDLA
William Herman Broome in Anniston, AL
Kathryn L. Lippert in Bessemer, AL
Amber Lynn Ladner in Birmingham, AL
Mari Morrison in Birmingham, AL

Paul W. Brunson, Jr., in Clayton, AL
John W. Beck in Fairhope, AL
Melinda Morgan Austin in Florence, AL
Joseph Carrel Daniel in Florence, AL
Bruce A. Gardner in Huntsville, AL
Patrick A. Jones in Huntsville,AL
Samuel Bentley in Jasper, AL
Robert M. Beno in Montgomery, AL
William R. Blanchard in Montgomery, AL
Thomas M. Goggans in Montgomery, AL
Richard K. Keith in Montgomery, AL
Mitzi G. Johnson-Theodoro in Robertsdale, AL
Nathan Johnson in Sheffield, AL
---
Contact Information
Alabama Criminal Defense Lawyers Association
P.O. Box 1147
Montgomery, AL 36101
Phone: (334) 272-0064
Fax: (334) 722-9692
---